Dec 6, 2013 – From Queenstown to Gibbston Valley and back
Route profile:

Today we become a regular active tourist and take advantage of the fantastic bike trails around Queenstown. You can ride to the wineries of the Gibbston Valley, the cozy village of Arrowtown and many other beautiful places without having to worry about traffic. The trails are very well-marked and although the web page is not that clear to plan your ride, you cannot get lost. On our route, we found few very steep climbs but the longest was only 1.4 Km.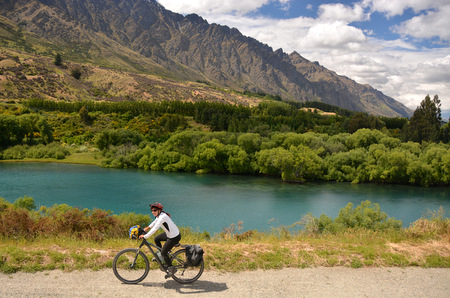 We chose to go to the Gibbston Valley winery and cheesery and we can confirm that it was an excellent decision. Not only for the ride but also for the food and wines we had there. We first rode from Queenstown to Frankton where our B&B was and dropped all the gear there. From there, we followed the Kawarau River all the way to the winery on a bike path. The trail includes several interesting points like the bridge over the Shotover River, the 80 meters long Edgar suspension bridge over the Arrow River Gorge and the Kawarau metal bridge over the Kawarau River where the AJ Hackett bungy jumping company operates. Along the trail both the river views and the different forests you go through are wonderful.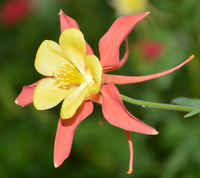 The patio at the Gibbston Valley winery is the perfect setting for a nice lunch. There is an incredible diversity of flowers. In particular the shooting starts are incredible. But the food is the best. The cheeses are excellent, as well as the original main courses. The wines are pretty good too but our standards are high.
Overall, it was a very well-spent leisure day to finish our ride around Queenstown. We'll be back for more! We spent the rest of the day packing and getting ready for our long flight back to San Diego. The Jacuzzi we had on our private patio broke down so we couldn't enjoy the bubbles. However, the shiatsu massage was a fantastic discovery. Since then, my lower back pain has improved considerably.