Tierra del Fuego: Tierra del Fuego N. P.
January 24-25, 2011 – El Paso de la Oveja (around Ushuaia, Argentina)

After recovering from the Dientes circuit with some more parrilladas and chocolates, we hiked over the Sheep Pass (Paso de la Oveja) in Tierra del Fuego National Park. The first part of the trail is very muddy and frequented by horses. You know, mud and horse droppings are very similar in texture and color and mix well with enough water…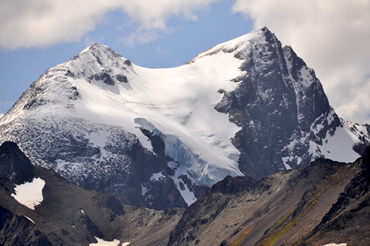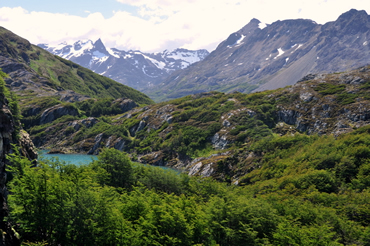 The highlight of this trek is the Laguna del Caminante, a side trip that reveals a hidden lake surrounded by peaks with glaciers and green meadows on the shore. The final climb to the pass follows a creek in an area of just barren rocks. A tall cairn marks the pass and the beginning of the downclimb of cirque on the other side. The grassy slopes cut by more than a dozen waterfalls and rushing rivers are an awesome view, even for the red fox that visited us at the camp site.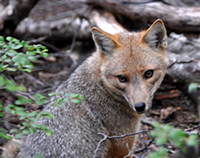 A high traverse on a scree well above the tree line allows for nice views of the Ushuaia Bay and the Beagle Channel. The progess on the last section of the trail is very slow due to more mud, pit bogs but mainly because of the amount of fallen trees. A recent storm swept thousands of them in Tierra del Fuego.

© 2014 Explore Pangea. All Rights Reserved. Website
Terms of Use.